OUR ALARM SYSTEMS
Verisure Alarm Services
Verisure is Europe's leading alarm company, with more than 5 million customers currently protecting their homes and businesses with our alarms. Verisure provides all customers with the most complete Security Service, so they can feel protected and secure at all times:
24-Hour Alarm Receiving Centre
Our Alarm Receiving Centre is ready to respond in an event of an alarm trigger; 24 hours a day, 365 days a year - even on Christmas Day! Our Team of specialists will assess every situation and in the event of a real threat, security or medical emergency will be there to protect you. We will contact you and engage the appropriate emergency service as required.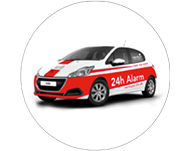 Verified Response
Our equipment is certified to EN 50131 and meets the requirements of An Garda Síochána Response policies. In addition, we can provide a private security detail to secure your property until you return of a keyholder arrives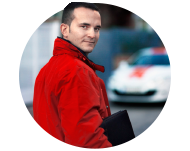 Verisure Guarantee
When you install a Verisure alarm, the maintenance cost will be 100% included in your monthly fee. Verisure takes care of all replacements and repairs that your system may require, and it provides assistance and labour whenever you need it. You also will receive the latest software upgrades free of charge so that your alarm is always up to date.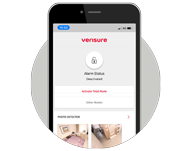 Web-based Control with the My Verisure App
With the Verisure Alarm, you can control your security system wherever you are. By using the My Verisure app for tablets and mobiles, you can activate or deactivate your alarm, check which users have entered or exited the building at any time, make photo requests, etc. You can manage your system wherever you are in the world -- the power is in your hands. You can also use the chat feature through the app to get in touch with us about anything regarding your service.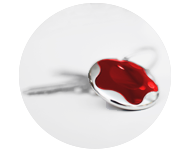 Access Control Alarm
Would you like to know who is entering and exiting your home or business at any time? The Verisure Alarm makes it easy for you to check your staff's schedules or your family's comings and goings. Simply assign a smart key to each user, and you can easily control who accesses your home or business and when.