No.1 Alarm in Europe
with more than 4 million customers
or let us CALL YOU
Safeguard Your Organisation with Business Alarms Done Right
Businesses across the world are kept safe thanks to Verisure. From offices to warehouses and everything in between, our business alarm systems adapt to your needs.
Your business is unique to you, and so you deserve unique business protection to fit your needs. Your business will be carefully examined by security experts, and a customised package will be created around you.
All weak points your business may have will be identified and addressed. In less than 24 hours, the assessment and installation can be complete, to keep you protected on the day you need it.
Your Security in Your Hands
If control over your Alarm system is what you're after, then look no further than the My Verisure App. With it, you'll get the ability to track which staff uses your alarm system and when, view a live feed of your business, as well as arm and disarm your alarm directly from your smartphone. Manage your business' safety from anywhere in the world.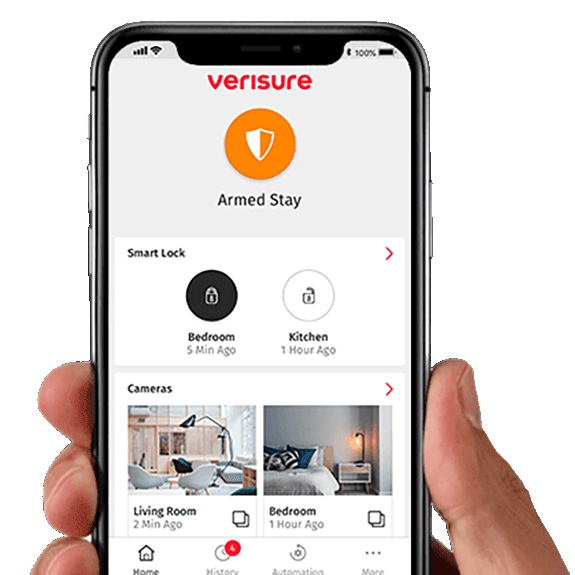 The best protection, at your service
No matter the size of your company, an unprotected business can easily fall victim to burglaries and break ins. Business security systems are your best bet in preventing this, especially when they always keep a watchful eye over your property.
Constant and consistent monitoring would be exactly what you need to prevent this - it just so happens that this is exactly what we offer. Round the clock monitoring from a professional monitoring team is included, free of charge, in your business security system.
A safe work environment is essential for any and every business, which means keeping employees, customers, and equipment, secure. Let us take the stress of security out of your hands, and create a better world for your work.
Your business, under control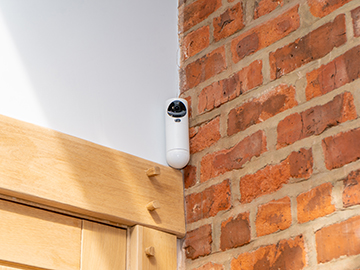 Live audio visual feed
Top of the range detectors and cameras, a 24/7 monitoring centre, and live app control. These features alert you to any disturbance at all times, in real time. In the even that these detectors pick up an intruder, our monitoring professionals will act rapidly to deploy the correct emergency services, where necessary.
A clear Deterrent
You first line of defence against intruders is what they can see most clearly; deterrent signs. Clearly displaying that your business is protected by a Verisure alarm system will deter any would be intruder, and our Siren will emit a powerful Alarm should any burglar try to break entry.
Access Control
Your key reader acts as much more than just the access to your business. You have the power to arm and disarm your alarm in different modes, letting you customise your protection to fit your needs. Keep up to date with your employees, as each Keyfob that is used to arm and disarm it can be tracked, to see who enters the premises and when.
Personalised Business Protection from Industry Leaders
People from all over the world trust Verisure to handle the security of their businesses. Verisure's Business alarm systems have revolutionised the way people protect their organisations, and their safety is always in the best hands.
Personalised protection is the name of the game. Each alarm fitting is bespoke to the individual business, so your property will always be protected as best it can, with all angles covered.
When you combine personalised security with consistent monitoring day and night, the result is top of the line, professional security that protects what matters most. Learn more about protecting your business with a quote from Verisure.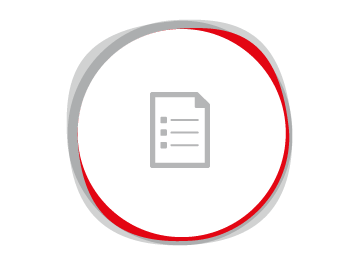 Read up on the top tips to keep your business protected.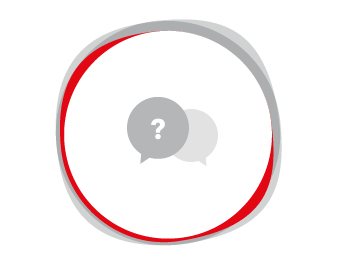 Read our Frequently Asked Questions for more information