OUR ALARM SYSTEMS
Door and Window Alarms
Shock Sensor Detector
Verisure provides comprehensive protection to all of the vulnerable entry points to your home, whether you are present or not, through the implementation of highly sensitive Shock Sensor Technology on doors and windows. This technology is user-friendly and straightforward: the device is placed on the door and window frames, and when an attempted break-in occurs, our Shock-Sensor System is triggered, automatically setting off the alarm.
Our detectors incorporate an advanced filter capable of distinguishing between movements caused by intruders and environmental factors. With our exceptionally sensitive sensors, we can detect the burglar before they even gain entry to your home or business.
Upon detection of an impact or tampering, our shock sensors determine if it is an environmental effect or a break-in, and our certified Monitoring Centre checks and confirms the break-in for you. They will then contact you and, if necessary, notify emergency services on your behalf.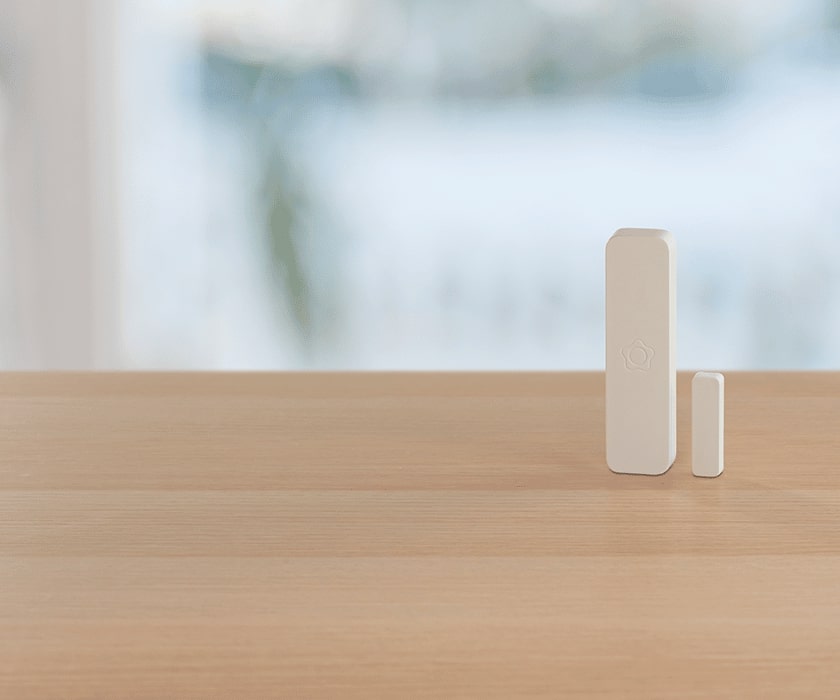 How do the Shock Sensors Work?
When a break in is attempted, the shock sensors immediately detect any vibrations caught by it's magnetic elements.
When this is detected, the shock sensors trip your alarm.
Our Alarm Receiving Centre then checks the situation and follows out the correct protocol.
Specs:
Dimensions: 90 x 25 x 15mm l(Height x Width x Length)
Weight:21g
Power: 2 x AAA Alkaline batteries
Connectivity: Wireless
Trigger: Open, close or vibration
Warranty: Lifetime guarantee and free maintenance for life
Certification: Grade 2 certified and accredited to the highest industry standards