No.1 Alarm in Europe
with more than 5 million customers
or let us CALL YOU
Read our 
privacy notice
for more information on how we use your personal data.
| | |
| --- | --- |
| | Monitored House Alarms |
A Home Alarm System Designed for You
Your family's safety is naturally your top priority. Protect your house and loved ones and with a bespoke-designed home security system that suits your house, your lifestyle, and your specific needs. 
Verisure alarms protect millions of people all over the world. Our fully automated systems monitor your home day and night, and can alert the right responders when an emergency arises – even in your absence.
Our monitored house alarms can respond intelligently to anything from a burglary or home invasion to a medical emergency or a fire. Better still, a monitored alarm avoids most false alarms entirely. 
Our trained expert staff stand ready 24 hours a day to verify emergencies and send help - fire services, police, private security or an ambulance – whichever is appropriate in your time of need. Learn more about personalised home security with a quote from Verisure.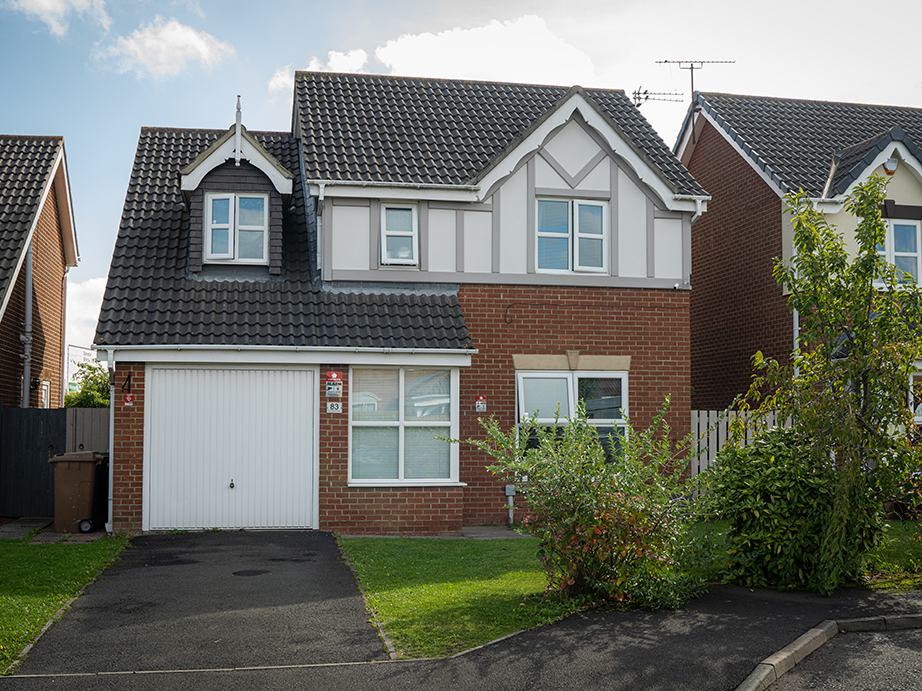 Monitored Alarms Give Peace of Mind
Verisure delivers safety and security for you and your family. Our security systems blend seamlessly into your home and way of life, a detached house, townhouse or flat.
Every home is unique, and one-size-fits-all security systems leave critical gaps in coverage. Our installation experts analyse your home in detail and then design a system which guards all of its weak points without interfering with the way you live. 
Our truly bespoke security solution will comprehensively protect against intruders, theft and other possible threats. We can even see to the complete installation of your bespoke alarm system in less than 24 hours.
Intruder detection is guaranteed, and, an effective response is guaranteed for any type of emergency – now that will reduce your stress!
A Home Alarm a Child Can Operate
Your young ones, or even your parents, can easily control security in your house. No need to dig out a manual or struggle to remember a complex code when an emergency occurs! 
Our sleek, professional control Keypad enables complete and easy control of the system. Activate and disarm the system with a tap, or speak with our live security team at the press of a single button.
Even simpler, every system comes with an easy-to-use portable key fob, our StarKey. Just tap your StarKey once when you leave and be confident your home is secure.  When you return a single tap disarms the system – No Passcode to enter! 
Perfect for children and seniors alike. Each fob is uniquely coded and impossible to duplicate. 
Goodbye to Complicated Codes
Passwords are so last century!  Use our StarKey fob and you never need to remember a password. These highly portable key fobs use the same NFC technology that is in your credit or debit cards. Safe, easy access for you and your family - entry denied to everyone else!
Never fumble through a complicated password again, racing against the clock before an embarrassing alarm sounds. Simple, safe and reliable security from Verisure. We promise!
Wireless - Stress Less Control Keypad
Place the wireless Keypad wherever you prefer for easiest access – without wall damage!
A single battery powers your alarm control Keypad for months and allows it to be placed by the door, by your bed, or wherever else works for you. 
Tap the Keypad's PANIC Button to trigger an alarm and enable 2-Way Voice Communication with our monitored alarms systems personnel. Fast, personal, human voice response without any faffing about – we promise!
Fast. Simple. Fool-Proof. Your family deserves nothing less. Learn more with a quote from Europe's #1 Alarm Systems company.