CRIME STATISTICS LONDON
Crime Statistics for Westminster
How safe is Westminster?
Despite being one of the smallest areas in the UK, Westminster also is one of the most densely populated. Residents only make up 250,000 of the area's daytime population, with close to 1 million commuters and tourists entering the borough daily. Westminster enjoys the title of being Europe's largest nighttime economy, but also has the capital's highest crime rates, somewhat due to tourist activity, thereby boosting petty-crime rates. But is Westminster a safe bet for you and your family?
This graph shows the number of reported incidents from 2015 to 2016.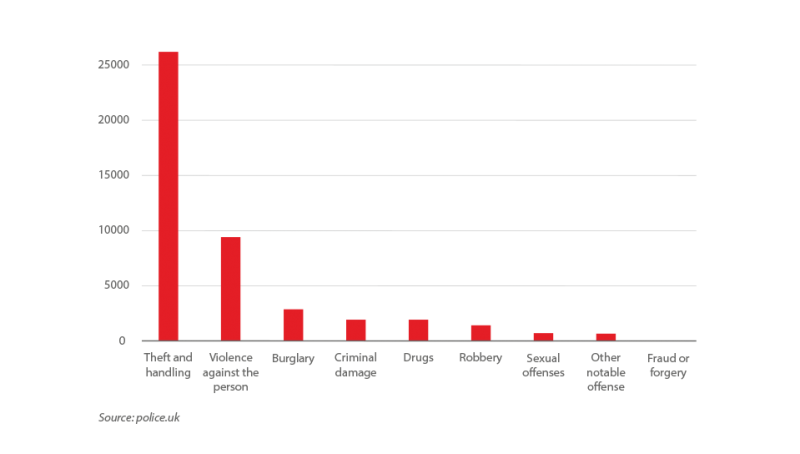 Theft and handling is by far the most reported crime in Westminster, with over 26,000 incidents reported from 2015-2016 alone. While this is a very large number of offences, it's important to keep in mind that these incidents reflect not only Westminster's residents, but also its nature as a thriving tourist destination.
Violence against the person is Westminster's second-most-reported crime, with almost 9,500 reported incidents occurring from 2015-2016. Burglary amounts to 6% of Westminster's total crime, while robbery accounts for 3%. Making up 58% of Westminster's reported crime, theft and handling is by far the greatest concern in the area.