CRIME STATISTICS LONDON
Crime Statistics for Southwark
How safe is Southwark?
Renowned for its prominent arts and entertainment scene, as well as historical old inns and taverns, Southwark is home to London's first theatres, including the Globe, the Hope and the Rose, all built in the 16th century. Southwark is also home to Tate Modern, one of the world's most famous art galleries. With lower-than-average property prices and its history and art culture, Southwark is gaining popularity with young professionals and artists. But is it a safe place to live?
The graph below takes a look at the number of reported crimes in Southwark from 2015 to 2016.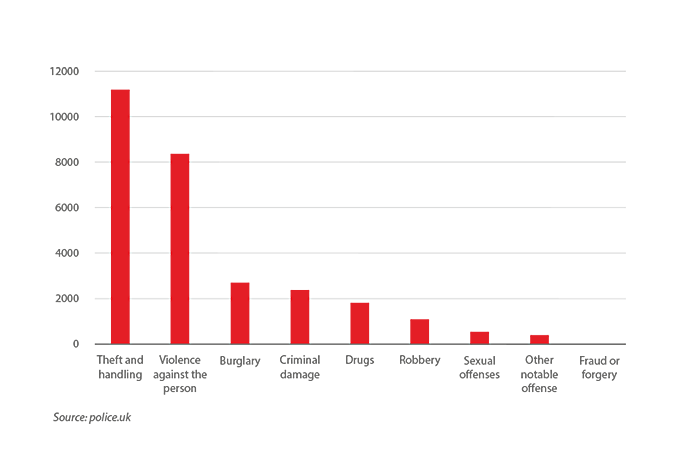 By far the most common crime, theft and handling incidents reported in Southwark from 2015 to 2016 totalled 11,188 incidents. While high, it is important to note that theft and handling, compared with similar areas, is usually the most common incident reported to the police.
Violence against the person is the second most-committed crime in Southwark for 2015 to 2016, with almost 8,500 offences. Violence against the person accounts for 29% of the total crimes committed in Southwark, while burglary, the third most common, accounts for 10% and criminal damage makes up 8%. Theft and handling, as Southwark's most common reported crime, accounts for 39%.