Crime Statistics London
Crime Statistics for Lambeth
How safe is Lambeth?
Though most of London's boroughs look toward the centre of town, Lambeth looks to the south of London, with hotels, pubs and clubs occupying the lively South Bank. Lambeth has a buzzing night scene, with a great mix of cultures, and it is an exciting place to live. But is it a safe place for your family to live?
The chart below shows the number of reported crimes from 2015 to 2016 in Lambeth.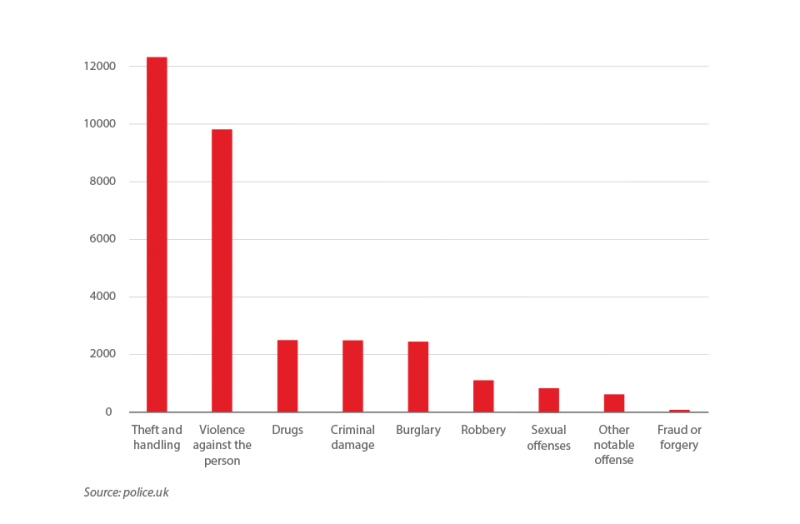 By far the most reported crime in Lambeth is theft and handling, with a total 12,293 crimes of this nature reported from 2015 to 2016. Though certainly a high number, it is important to note that theft and handling is usually the most reported crime in similar areas.
Violence against the person also is high, with almost 10,000 crimes reported, which is 31% of reported crimes in Lambeth, while drugs, criminal damage and robbery make up 8% of the crime in the area each. At 38%, theft and handling is certainly Lambeth's biggest issue.