Crime Statistics London
Crime Statistics for Hackney
How safe is Hackney?
Hackney is an up-and-coming borough, with a reputation as a fun place to live and work, and was even ranked by Vogue magazine as one of the top 15 coolest neighbourhoods in the world because of its great street style. Hackney has a huge night-life economy that supports its daytime economy. With great bars, clubs and restaurants to offer, it's considered one of London's best places to live, but is it a safe place to live?
The graph below shows the number of reported crimes from 2015 to 2016 in Hackney.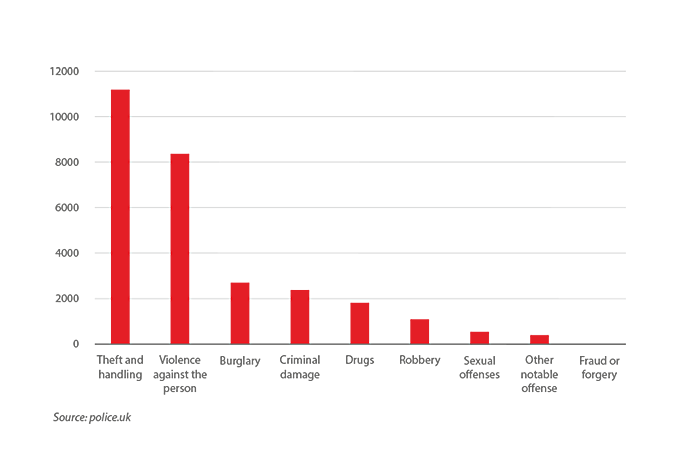 Theft and handling is, by far, the most reported crime in Hackney, with a total of 9,680 incidents reported from 2015 to 2016. While it's important to note that this is the most reported crime in Hackney, it's also the most reported crime within similar areas in London.
Likewise, violence against the person is Hackney's second most-reported crime, comprising 31% of the borough's total crime. Burglary accounts for 10% of crime in the area, while criminal damage makes up 8%. Theft and handling, being the most reported crime in Hackney, makes up 39% of the total crime reported.